Why am I sharing this? Check out my post, The world's mine oyster.
Logistics
Where: London, England
When: May 26 – June 2, 2019
Accommodations: Airbnb in the Fitzrovia neighborhood (Goodge St. Underground station)
With: Five friends from my running club. One used to live in London and was our unofficial tour guide.
Itinerary
Day 1
9:00am – Arrive at London Heathrow (LHR) and take the Heathrow Express to Paddington Station.
This process, from immigration and customs to taking the train into town, was so easy and quick that I felt like I had gotten away with something. The hardest part was figuring out which exit to use at Paddington Station so that I could find my friends who arrived the morning before.
From there, we took a cab to their hotel room where I was able to freshen up, which was a godsend.
Tip #1: There are people at the airport who will help you buy your Heathrow Express ticket from the machine if you need it.
Tip #2: Check the Heathrow Express timetable before committing to buying a return ticket. I bought one, but I needed to be back at LHR before it started running, so I ended up taking a cab.
Noon – Head to Camden (and Camden Market) for lunch, shopping, and exploring.
Camden was…overwhelming. In a good way! There was so much to see and taste there—it was a nice introduction to the trip for me (and kept me awake after my red-eye flight).
Tip #3: Get yourself an Oyster card and an Underground map. The tube/subway system there is easy to navigate and allows you to cover a lot of ground.
Evening – Go grocery shopping and have a low-key dinner at the Airbnb (heretofore referred to as "the flat").
Day 2
10am – Go for a run at The Regent's Park and Primrose Hill.
The friends I was with were from my running club, so it was only appropriate. Plus, one of my favorite ways to explore a city is by running through it.
The Regent's Park is one of the Royal Parks and covers about 400 acres. There's a boating lake and even a zoo. Primrose Hill has amazing views of the city (and even better dog-watching).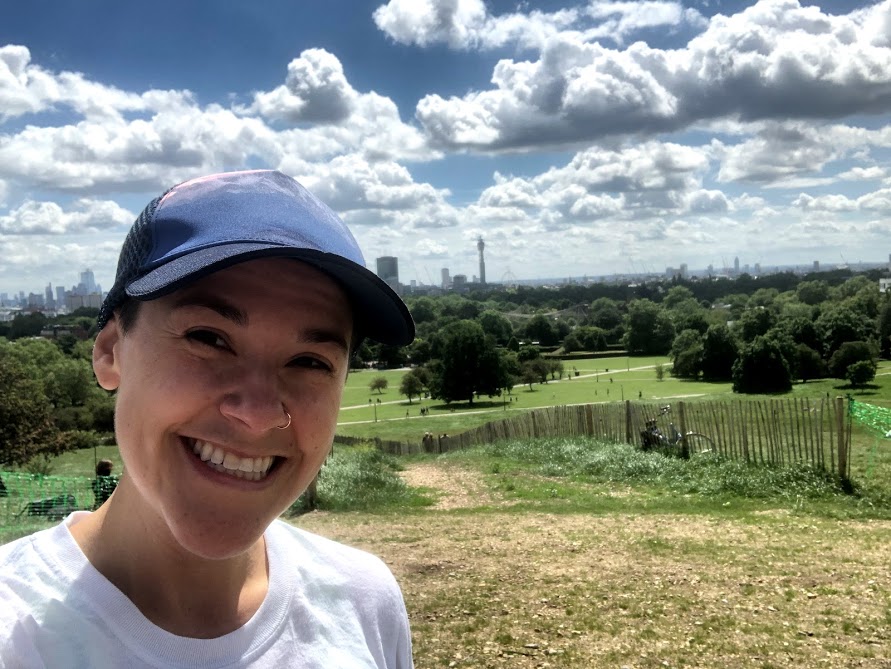 2pm – Visit Westminster Abbey.
Tip #4: If you want to go inside Westminster Abbey, buy tickets in advance.
Tip #5: I highly recommend the Queen's Diamond Jubilee Galleries, which have all kinds of extras, but my favorite thing was the interior view you get from the tower (sorry, no photos allowed!).
After Westminster Abbey – Walk through the government center: through the Horse Guards Parade, past 10 Downing Street, through Trafalgar Square, and back to Buckingham Palace.
After Buckingham Palace – Walk through Green Park to Piccadilly Circus, the Times Square of London.
Tip #6: Stop in at Fortnum & Mason, a downright-gorgeous department store founded in 1707. The basement had a gin tasting and their flower shop (which I guess is a thing in London department stores).
Dinner – Have a delicious Indian dinner followed by drinks at a pub in Brick Lane.
Tip #7: Turns out the restaurants in this neighborhood recruit diners and will make you a deal. The restaurant we went to gave us two rounds of beer or wine and 20% off our check for our patronage.
Day 3
11am – Head to Borough Market for lunch and wandering.

Tip #8: You might have noticed that my days start a little late. That's because I bought breakfast items on Day 1 and made myself breakfast every day I was there, which saved money and ensured I didn't get (too) hangry.
1pm – Visit the South Bank of the Thames, where you'll find The Globe Theatre and the Tate Modern.
I admittedly was not excited about The Globe Theatre because it's a replica, but it was actually one of the highlights of my trip! That afternoon, they had a performance of the Merry Wives of Windsor and for £5 you could stand and watch however much of it you wanted. We stayed for about 40 minutes of it and it was delightful.
The Tate Modern is HUGE, a lot of it was a little too weird for my taste, and all that walking and standing was starting to catch up with me, so one of my travel companions and I cut our visit short and went back the flat early.
7pm – See "The Play That Goes Wrong" in the West End.
Speaking of highlights, this was definitely one of the best things I did during my week in London. I unfortunately didn't get any pictures of us looking fabulous for our night out!
Tip #9: The theater troupe that performed this play is called Mischief Theatre and they were PHENOMENAL. Seek them out if you're into physical comedy and perfect timing.
Day 4
10am – Visit the British Museum.
The British Museum was a short walk from our flat, which was great. And yep, this is the one with the mummies! I loved how different floors/wings were dedicated to different parts of the world. And the nearly all of the pieces are in astoundingly good shape. (I guess that's what happens when many of the items were "given as gifts.")
Tip #10: The room with the mummies gets very crowded and very loud. I recommend going straight there when you arrive and then see the rest.
12pm – Have fish & chips and giant beers at a pub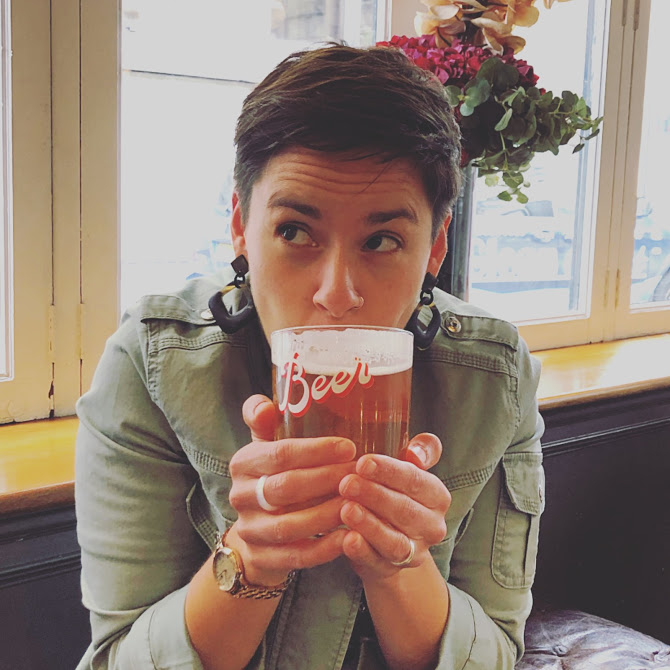 2pm – Go shopping
After lunch, the group broke off into smaller groups. I decided to go on a solo walking/shopping tour and hit up places like vintage shops, a tattoo studio (I bought some prints and did not get inked this time!), Euro staples like H&M and Zara, independent British boutiques, TK Maxx (which is the European version of TJ Maxx), and Liberty, the most magical department store in all of London (and perhaps the world). One entire floor is a fabric shop and haberdashery, and they have a lovely flower shop as well.
7pm – Have dinner near the flat.
It started raining that afternoon. I was delighted to find an Asian fusion restaurant on my walkabout, so I dragged a few companions out for phở and Prosecco—it hit the spot.
Day 5
9:30am – Visit the Victoria & Albert Museum.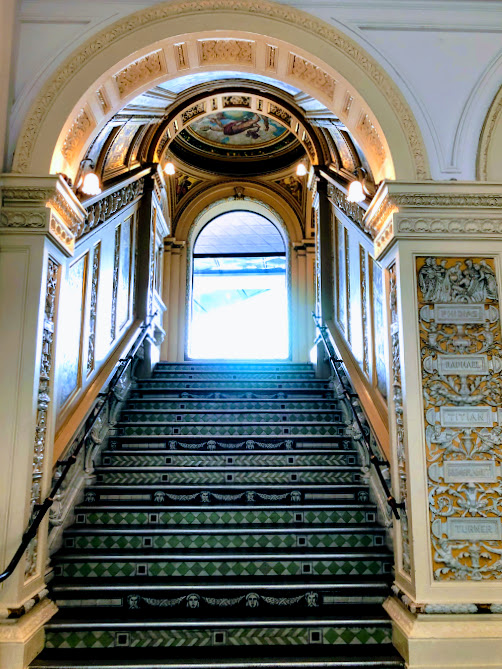 We took the tube to the V&A and you don't even have to go above ground to get inside—the tunnels lead you to a basement entrance. Like with the mummies at the British Museum, I hightailed it to the collection I was most interested in: the jewelry.
Tip #11: Go outside! Getting to the museum through the tunnels is great, but the courtyard and other entrances are must-sees.
12pm – Walk to Harrods for lunch and shopping (or, in my case, gawking and getting lost).
Holy moly, Harrods is something else. I was really hungry when we arrived, so I went straight to one of the food halls and picked up a salad. Surprisingly, there was nowhere to sit and eat it (I think it's because the place is undergoing huge renovations), so I went back outside and ate on a bench.
Then it was time to go inside and shop! Except I had NO IDEA the level of hauteness in there. I ended up strolling through the "Superbrands" floor which was more like an art gallery than anything else. I also made sure to try on a bunch of hats and fascinators.

After Harrods – Regroup at the flat then head to Carnaby Street for more (affordable) shopping and dinner.
Turns out that on my solo shopping tour, I just grazed Carnaby Street, which is a pedestrian mall with tons of shops, bars, and restaurants. Dinner was nearby, so I left the flat a little early to explore.
8pm – Ride The London Eye.
The London Eye is a ferris wheel on South Bank of the Thames. This is NOT your county fairground ferris wheel: the capsules hold up to 25 people and you will ride with strangers unless you fork out the money for a private one (and Champagne, of course).
Tip #12: The London Eye is the most popular paid tourist attraction in the UK, so book your tickets in advance!
Day 6
10am – Head to Hackney to explore and eat lunch at the Temple of Seitan.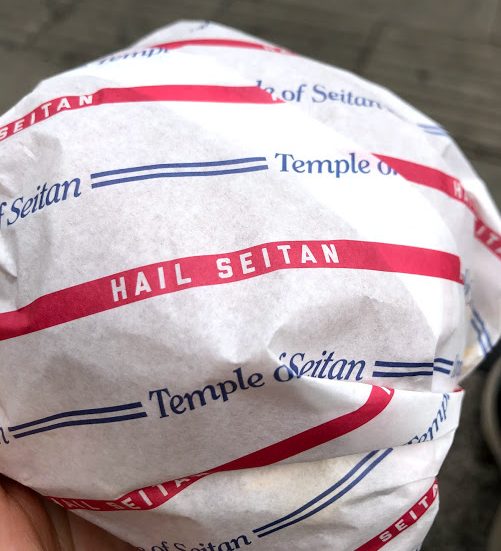 I was hoping to do a day-trip to Cambridge or Oxford and go punting, but it just didn't work out. But I was able to do a more manageable suburban excursion to Hackney, which is a borough of London. The impetus of this trip was to visit one of two Temple of Seitan locations, as requested by husband (who wasn't traveling with me—ha!).
But vegan fried chicken aside, Hackney was a great choice for a quieter, calmer pace and seeing St. Augustine's Tower and the Church of St. John-at-Hackney Churchyard Gardens. The church itself was unfortunately under construction, so I couldn't go in.
2pm – Head back into town and stop at Spitalfields Market.
Spitalfields has booths for vendors selling crafts, art, clothing, and jewelry. There are also food trucks and permanent stores and restaurants. For me, this stop was perfect for Day 6 because I had a better idea of what souvenirs I wanted.
Tip #13: Do a lap of the market before you commit to buying something—there's some repeat inventory and you can find the best deal this way.
6pm – Have cocktails and dinner in Shoreditch, a hip neighborhood.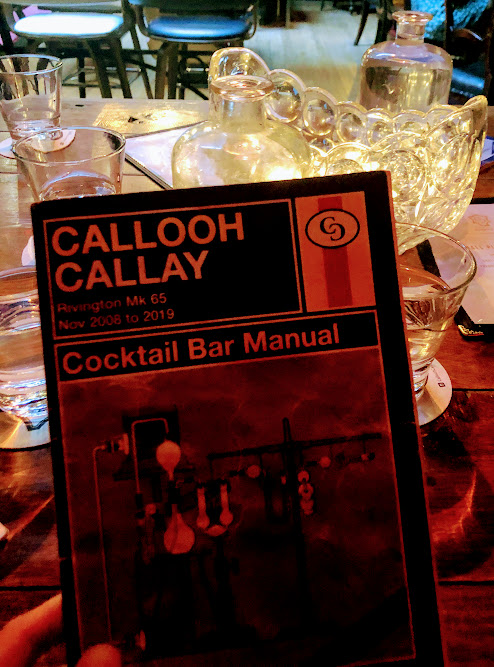 I booked a table at the Alice in Wonderland-themed speakeasy, Callooh Callay, and it was wonderful. The only thing better than the cocktails was the hilariously-written menu. Oh, and maybe the service.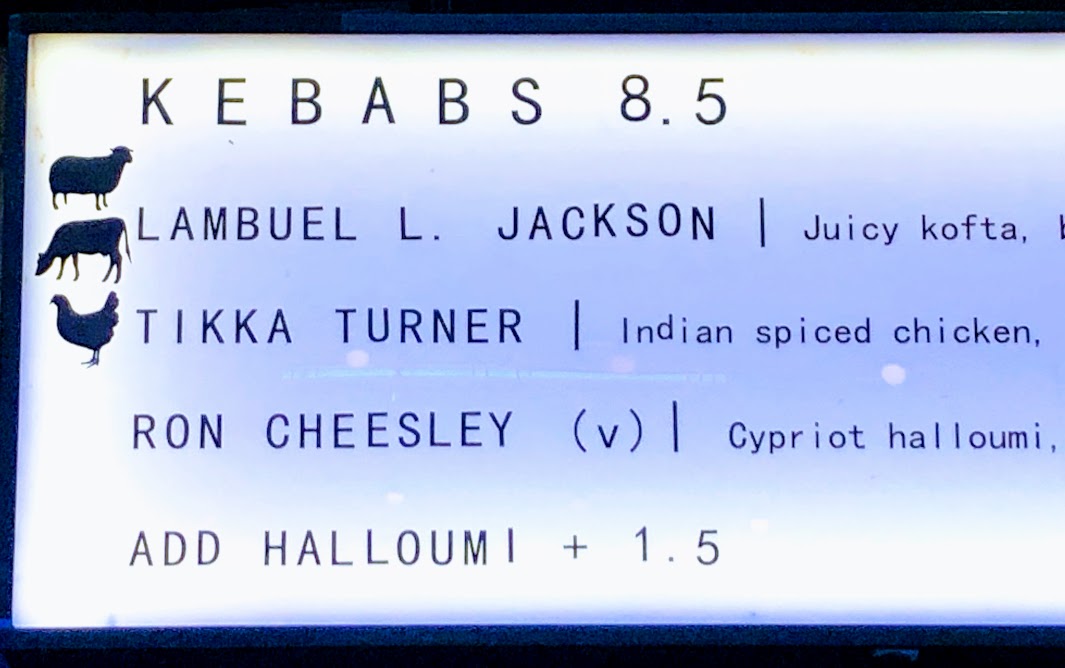 For dinner, we went to Dinerama, which is basically a permanent, open-air food truck rodeo and it was perfect for a group of friends who had been traveling together for a week and were having trouble coming to a consensus about where to eat dinner anything. The cherry on top? The tiki bar upstairs.
Tip #14: Always get the halloumi.
Day 7
9:30am – Visit the Tower of London.
Another highlight! The Tower of London was a fortress/palace/prison. It guarded royal possessions—and still does, as the coronation regalia (the Crown Jewels) have been protected at the Tower since the 1600s.
Tip #15: Get there as early as you can and go straight for the Crown Jewels (if you hope to see them—and you should); it has a separate line and gets to be an hours-long wait.
1pm – Work your way back to the flat, eating lunch and exploring as you go.
I had fish & chips for the second and final time and spent some time exploring the shops around the flat since I managed to skip right over them previously!
7pm – End your trip on a high note by floating around some canals in a hot tub boat (yes, you read that right).
A friend of mine visited London a few years ago and while her whole trip sounded amazing, the one thing that stood out in my mind was that she went on a hot tub boat through Hot Tug UK. I floated (heh.) the idea to my friends during our planning meeting before our trip, and they were just as excited as I was. I cannot recommend it more highly.
Tip #16: Spring for the VIP package and get a sweet captain's hat souvenir.
Final Tips
Tip #17: Be flexible! With your schedule and plans, your transportation, everything. Unless it's really important to you (see Tip #18).
Tip #18: When traveling with a group, advocate for yourself. If you're hungry, speak up. If you need a break, speak up. If a certain activity you were looking forward to is about to be scrapped, speak up.
Tip #19: Pack an eyemask, earplugs, Zzzquil, etc. Whatever helps you sleep in a strange place.
Tip #20: When exploring a beautiful place, always remember to look up.