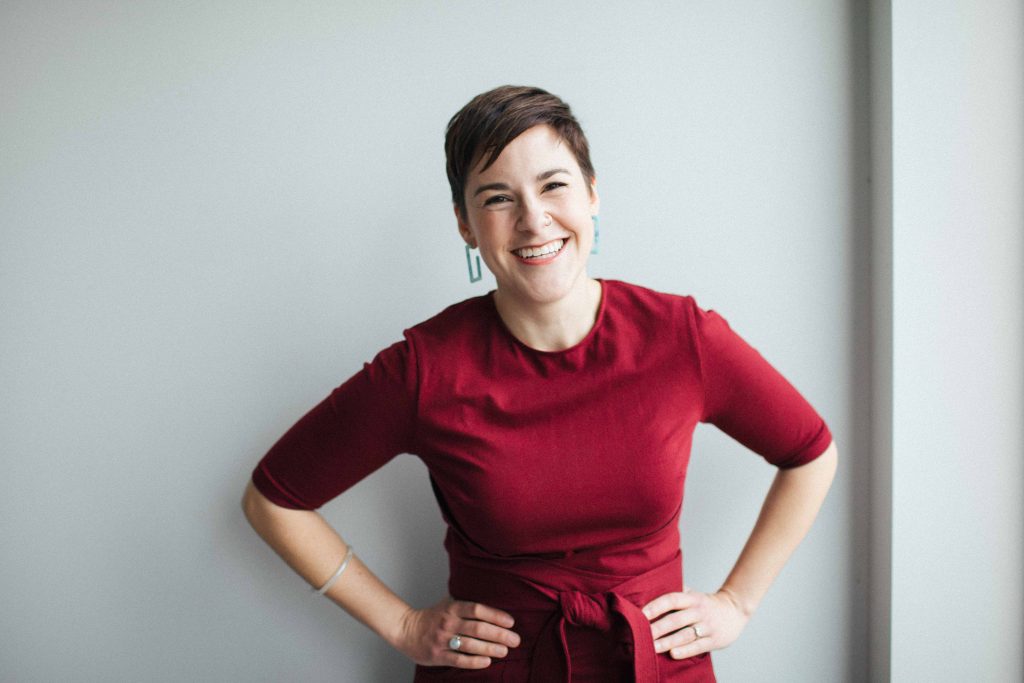 ABOUT ME
My professional bio usually says stuff like:
But here's the good stuff you don't get from a professional bio:
My first job ever was working the front desk at my dance studio which mostly consisted of marking tiny little ballerinas present for class. I was there all the time anyway (I did tap and jazz, mostly, and competed quite a bit). I don't dance anymore, but have big plans to get back into the studio soon!
In college, I was a radio DJ (DJ Tanner, spinning mostly '80s and '90s jams), a founding member of the campus TV station, studied human rights in Costa Rica for a semester, and did an internship writing copy for the company that is now Wayfair.
Teaching sex ed for Planned Parenthood had been one of my dream jobs ever since I took 'Sociology for Living' in summer school before my freshman year of high school. And I really, really loved it.
I'm an accidental expert on elopements! After my husband and my elopement was featured (twice!) on the popular website, A Practical Wedding, I was interviewed by The New York Times and The Washington Examiner. I figured I might as well ride that wave, so I wrote (and narrated!) a how-to/motivational book called How I Eloped in 10 Easy Steps (and how you can, too), and I have it on good authority that it inspired at least one couple to go for it.
This is not my first time as an entrepreneur. I started Porkchop PR in 2011 to provide marketing services to local small businesses. I created a web presence for an architecture firm and a bar/restaurant, redesigned marketing materials for a sewing school's summer program, and got an independent caterer on the preferred list of vendors at two popular venues, which allowed her to hire staff. Despite its successes, Porkchop didn't last long; but I learned a lot to set me up for this go-round!
About a year after my husband and I moved to NC from Philly, we started Bull City Beer Runners, a social running club inspired by various run clubs in Philadelphia and the Hash House Harriers. We now have over 1,000 members, two weekly runs, and many special events.
I'm a proud dogmom to Gloria and Rose.