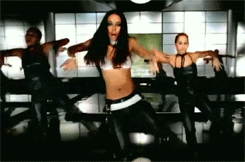 Before I left my last job, I wrote a paper on ways to track and measure engagement within a field trial of an internet-based health behavior intervention. I dedicated a lot of time to the paper and submitted it to a journal that ultimately rejected it. I tried maybe one or two other journals, unsuccessfully, until I eventually left the job.
A couple months ago, almost a year into my "new" job, I got an email from someone on my former study team saying that they submitted my paper to yet another journal, and got a revise and resubmit! I was thrilled with the news.
They also wanted me to spearhead the effort.
I was torn about what to do. On one hand, I'm the lead author, and it's my responsibility (right?). And I've only ever been co-author on papers (hello, ego!). And I spent a great deal of time and effort on the study, the analysis, and the paper. On the other hand, I don't work there anymore. And it's not my job to report the findings or jump through the myriad hoops publishers put you through just to have a chance. And I'm busy with my new job . Like, really busy.
But here's the thing: out of everything I did while working on that study, the field trial is the thing I'm most proud of. And I do think the paper could contribute to the field and help other researchers as they create internet-based interventions.
So, I did it. I worked a few nights and weekends to coordinate, revise, and finally resubmit the paper. The trip down memory lane was nice, and I was even able to apply some knowledge gained during my hiatus to the revised manuscript (I'm obviously older and wiser than when I first wrote the paper).
Getting published isn't a guarantee, but my chances are better than they were before. At least I won't regret trying (again).